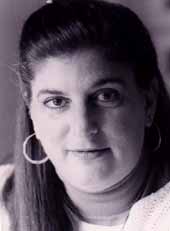 jane davis grew up in Kingston, NY, an upstate town that she describes as a big family. She was an avid skier as a child and in high school was not only on the ski team but became a professional instructor.
She went to Washington University in St. Louis Missouri where she majored in Cultural Anthropology. She earned her Masters Degree in Social Work from W.U. as well.
In college she worked for Dr. Michael W. Fox a veterinarian and bioethisist, who hired her to work with wolves and coyotes as an exercise girl and general helper. Although she was always connected to animals, the intense experience of working so closely with wild animals expanded her non-verbal abilities. She was forced to speak a different language of inner telepathy combined with a deep sense of awareness of every movement and it's affect on the animals. This lesson was also extended to her work with disabled people and horses. She naturally utilizes her primal intuition with people of the diverse communities she serves.
jane worked for the St. Louis County Juvenile Court with kids-at-risk and also was part of a national panel with the Scared straight program, in the Rahway N.J. State Prison.
After living in New York City she decided to leave the field that brought her such satisfaction to pursue a business career. "All my friends were going to the 21 Club for lunches and i was going to prisons and housing projects. i wanted a break."
She was hired in the advertising field where she spent many years building a successful direct marketing career. In 1991, after being caught in a corporate layoff, jane sat still.
Shortly afterwards, Mike Tyson got convicted of rape and upon seeing the newspaper headline and the dulled look in his eyes, something poured out of her heart and she wrote about the angry little boy she knew lived inside him and questioned society's role in creating the myth and mystique. She faxed the piece to the N.Y. Times and was published the next week on the front page of the Sunday Sports section.
Mike was merely a representative of all the gang kids she had worked with earlier. The impact of being a voice for the goodness she knew inside them and for society's quickness to judge was another event that changed her focus. she realized that she had simply spoken what she knew in her heart about people. That was one of the catalysts for her becoming a writer and a communicator of the work now known as HOPE-HOWSE.
jane travels to death rows and prisons all over the country. she has traveled extensively around the globe, including Europe, Africa, Asia and the Mid-East. In March of 1998 she was one of several people asked to speak throughout the Philippines about alternatives to the death penalty, sponsored in part by Amnesty International. she meets with people from all walks of life, including swing clubs, nudist resorts, BDSM clubs, boardrooms and park benches. Her work has grown primarily thru word of mouth. In 1997 she followed her calling and embarked on a road trip and traveled solo 13,000 miles in 6 months around the U.S. speaking about and doing the work of HOPE-HOWSE. She works hard to remain in the solution in all she does. The simplicity of her message is "Come out as a human being."
"Who are you?" she asks. she speaks to hearts. she speaks to the little person who resides in all of us. "Everyone wants to be loved and accepted for who they are."
jane is at work on her first book, a creative non-fiction titled "Letters To My Master... a woman's sexual and spiritual journey."©